It's Official! The Spring Real Estate Market Has Arrived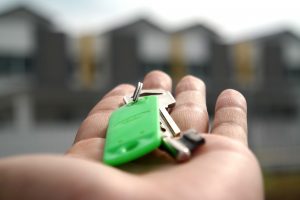 According to news reports on February 2nd the groundhog saw his shadow and is predicting an early spring. We can tell you that in real estate, the spring market has already arrived. As a matter of fact, according to an article published on CNBC, there are so many homebuyers out looking and inventory is so low, the spring market actually started in January. So, what does the spring real estate market mean for you if you are on the market for a new home? Here's our take on what comprises the spring real estate market.
Inventory
As we mentioned above, there is not enough inventory for buyers who are looking for a new home. That means the competition is fierce for that perfect home! Finding the home that checks all your boxes might be more challenging this spring. And, once you find that beautiful new home, acting fast is the key to signing the contract. At our Chelsea Square Active Adult Community in Marlboro, we have seen an uptick in the number of people touring our model homes. As a result, we are anticipating quick sales and closings on our last homes remaining. Our advice is don't hesitate – act as soon as you can to secure your new home!
Weather
The groundhog did see his shadow, but we all know that's just a fable. However, the weather does affect the spring market. For the most part we've had a mild, snowless winter. As a result of the nicer weather we've been having more buyers than normal are out looking for a new home. The competition heats up (literally!) when there are more buyers on the market. Our sales center has seen steady traffic over the winter months, which has led to an early spring market. No snow means more buyers are out looking.
Economic Factors
It is still a great time to buy a new home. The Federal Reserve dropped interest rates three times in 2019, making home mortgage rates historically low. Consumer confidence is at a 20-year high. The job market is strong. As a matter of fact, according to Dr. Robert Dietz, Chief Economist & Senior VP for Economics & Housing Policy at the National Association of Home Builders pointed out in his recent forecast to members of Shore Builders Association of Central New Jersey, the unemployment rate and mortgage interest rates are both below 4% for the first time ever. This is only good news for those looking to buy a new home this spring. He is also predicting a solid year of growth in 2020. All of the economic factors point toward a strong housing market through 2020.
We can joke about the groundhog's shadow and spring being only 6 weeks away. The truth is, the spring real estate market has already arrived. For anyone thinking about buying or selling a new home, there is no time to waste. Competition will be tough, and that perfect home is not going to wait. For more information about new homes in New Jersey, or our Active Adult community, Chelsea Square, please contact us today.